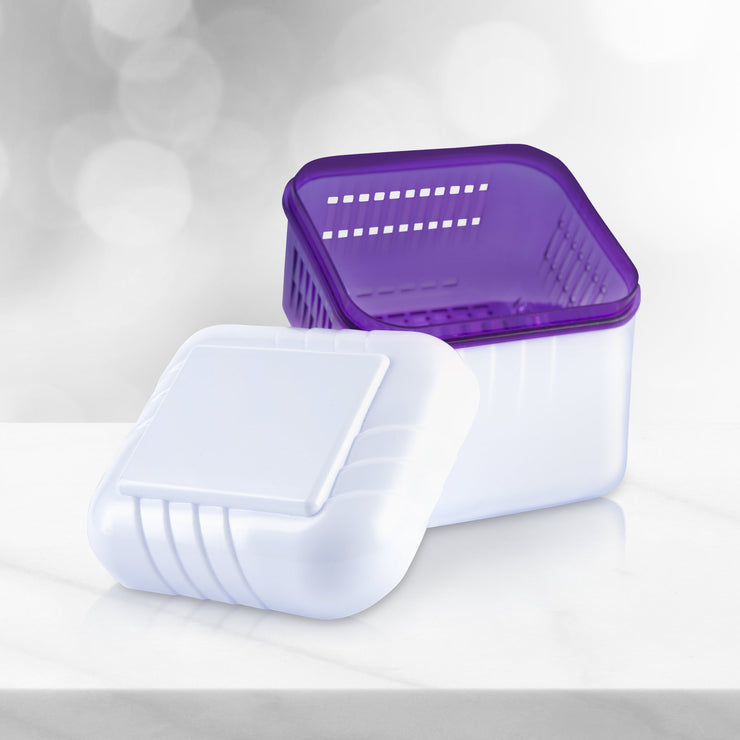 Soaking bath with microfilter basket
Shipping to Canada and the United States
In stock, ready to ship

Inventory on the way
Cleaning your dental prosthesis or dental appliance is easy with the Novadent® soaking bath with microfilter.
HOW TO USE
Add ¾ cup (185 ml) of lukewarm water to the bath.
Add a sachet of Novadent® 7-day formula.
Replace the cleaning solution after 7 days.
IMPORTANT: Rinse prosthese or dental appliance thoroughly BEFORE AND AFTER soaking.
WARNING: Empty the bath before placing it in a bag or suitcase. Do not carry the cleaning container filled with cleaning solution in a bag (handbag, sports bag) or a suitcase. The cleaning solution could spill and discolor the affected articles. Do not store in an enclosed area.